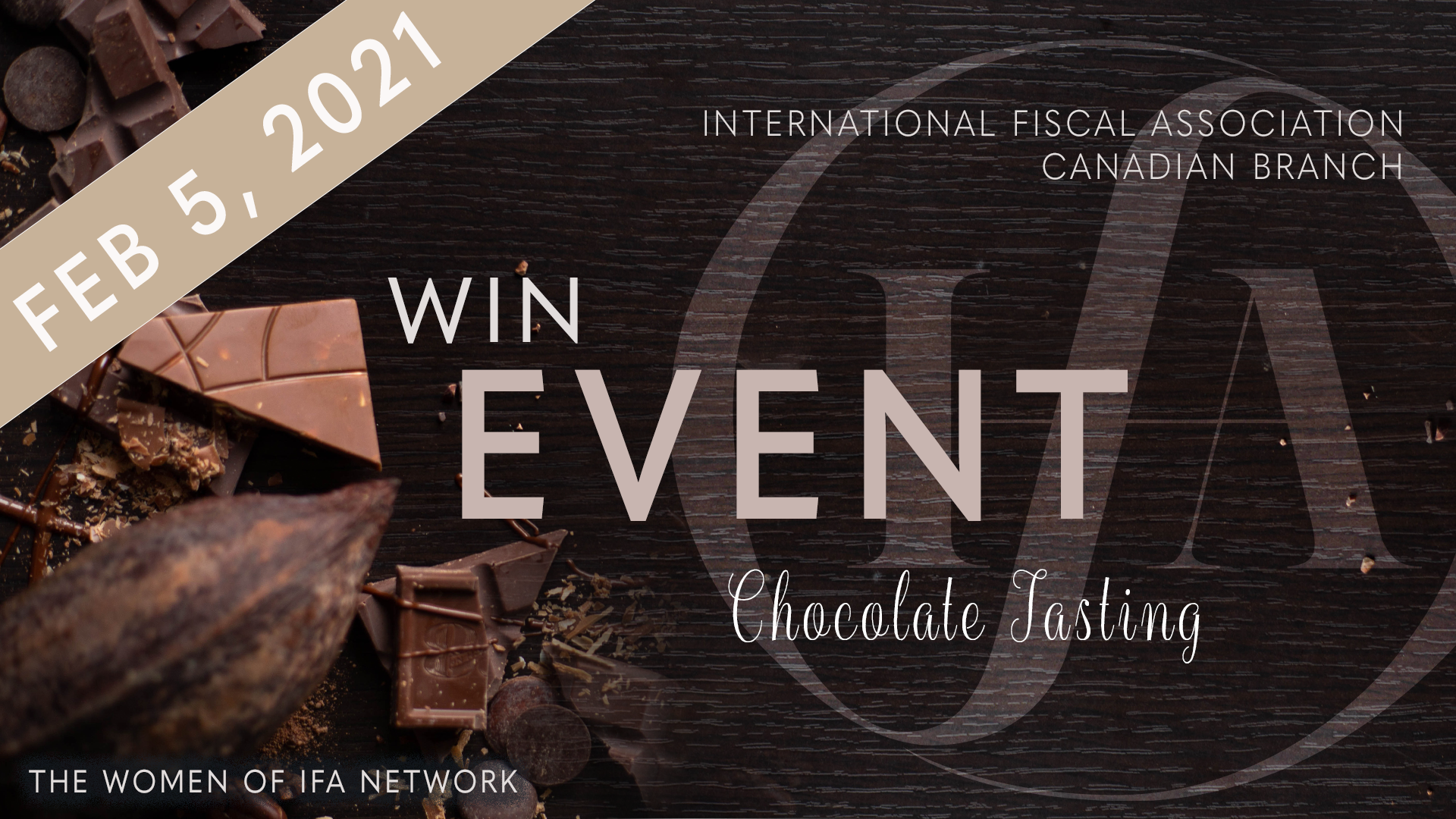 FRIDAY, FEBRUARY 5, 2021
4:00 PM EASTERN / 1:00 PM PACIFIC

>> VIEW THE SPONSORS WHO ARE SUPPORTING THIS EVENT

REGISTRATION IS NOW CLOSED

THIS EVENT IS ONLY OPEN TO IFA MEMBERS
Due to the logistics and limited space for this event, please ensure you are able to attend before registering.
You are invited to the kickoff event for Women of IFA Network Canada (WIN Canada.)*

We have engaged an expert chocolatier at Chocolate Tales to lead our community through a virtual chocolate tasting. Attendees will receive a curated collection of gourmet chocolate in the mail.
Connect with female tax practitioners, enjoy some chocolate, learn about something that has nothing to do with tax—win, win, WIN!
<We look forward to connecting with you in 2021.
*This event is only open to IFA Canada members identifying as female.
We would like to thank our sponsors for supporting this event